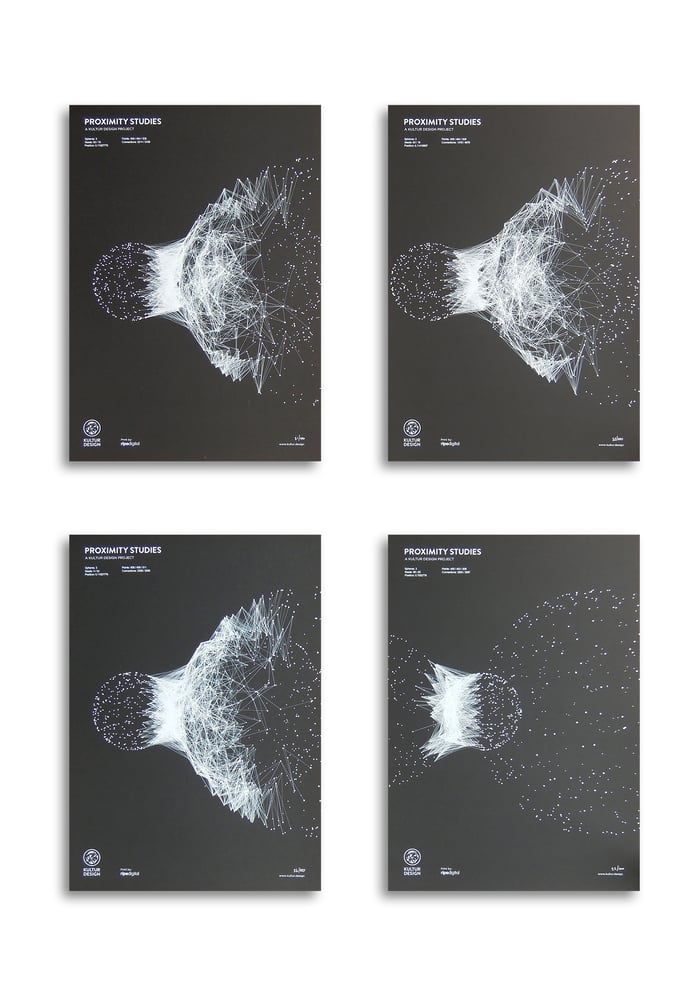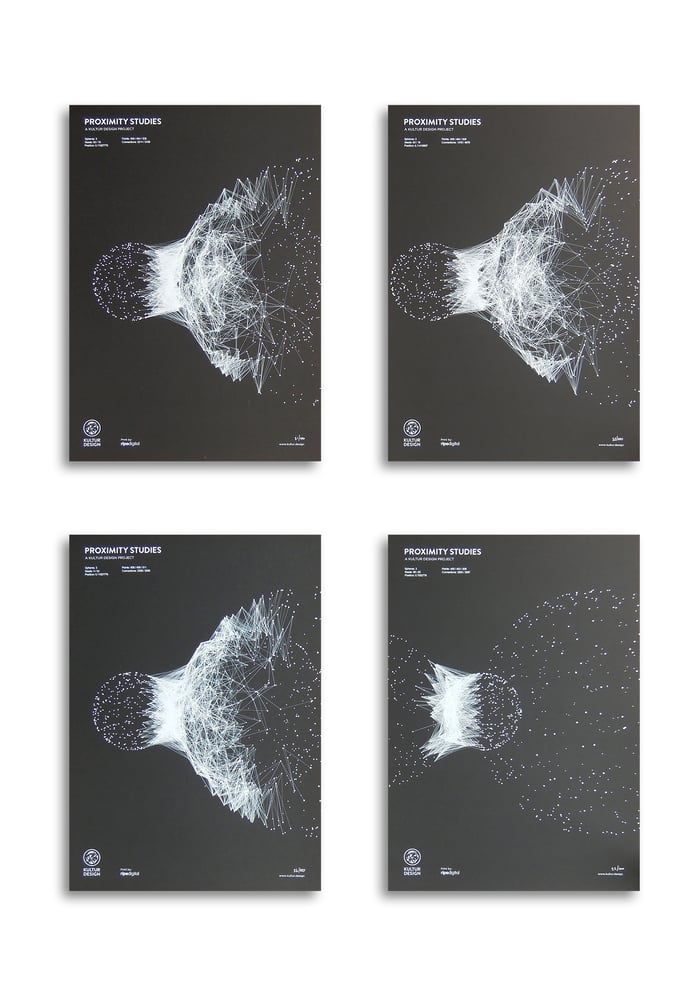 A3 Proximity Studies Generative Print
£15.00 / Sold Out
"Proximity Studies" is the culmination of a series of "proximity" related experiments written in Processing.
We were interested to see what forms would emerge, when points, arranged in rigid structures are distorted, corrupted, transformed or displaced.
Once the "Proximity Studies" motion project was complete we took our favourite scene and re-purposed it to create a series of 100, one-off generative prints.
We used Processing to draw & layout each print, and by varying random seed values, interconnections & position, we were able to create the 100 unique, hand selected prints.
More about the original motion project:
http://www.kultur.design/portfolio/proximity-studies/
-------------------------------------
For more images and details about how we prodcued the prints please visit the project page here:
http://www.kultur.design/portfolio/proximity-studies-prints/
-------------------------------------
Each print is unique and 1 of 100 in this series (hand numbered).
The final prints are white ink, digitally printed on A3 Fedrigoni 290gsm Sirio Nero.
Printed for us on an HP indigo 7800 digital press, by Ripe Digital:
http://www.ripedigital.co.uk/
Please allow 28 days for delivery.
Thanks!